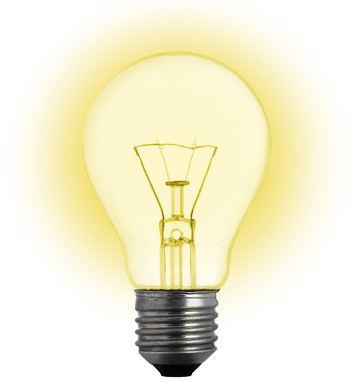 Get today the innovations of tomorrow!
Always Innovating is... always innovating! Based on a unique team of experts and by leveraging the open source movement, Always Innovating is one of the rare companies which can bring out break-though innovations every year. Our track record shows that we have successfully foresee all the trends of the consumer electronics device market: cloud computing, low-cost portable computer in 2007-2008, tablet in 2009-2010, set-top box in 2011-2012, hardware social networking in 2013. All our innovations have been either
licensed
or
copied
by most of the incumbents of the market. We are proud to design the leapfrogging products and technology that will be everywhere tomorrow. Need to be convinced? See by yourselves with a few examples on this page.
TOUCH BOOK: Netbook and Tablet
Is copy the best form of flattery? Then, it seems that many of our competitors are flattering us! We introduced our Touch Book in March 2009. A bunch of big manufacturers have introduced very similar products twelve to twenty two months later! well, let's be indulgent with them, it takes time to copy ;-)
Touch Book
March 2009

Freescale, Asus, and many others...
12 to 22 months later
SMART BOOK: the all-in-one device
In 2010, we were wondering as well who would be the next one to copy our Smart Book concept. It took a few months to see the first similar concept (nice job Motorola but our concept goes further than yours - we are waiting for your version 2!), and we are expecting more copycats!
Smart Book
September 2010

Motorola Atrix
March 2011
HDMI Dongle: the revolutionay OTT (over-the-top) set-top box
Two years ago, we designed the HDMI Dongle, a revolutionay product that will replace all set-top boxes. We have seen recently so many copycats from China that we don't count them any more. Many bloggers asnd journalists have recognized that Always Innovating, as the first entrant, has literally defined a brand new category of set-top box product.
HDMI Dongle
2011, announced at CES 2012

Chinese copycats
September 2012
MeCam: When Hardware meets Social Networking
Oops, Always Innovating has innovated again! We have introduced hardware to Social Networking and the result is the MeCam: a self video nano copter to point-and-shoot yourself. "MeCam" videos can be uploaded to Social platforms such as Youtube, Google+, Facebook, Twitter.
MeCam
CES 2013

We will certainly have a big laugh!
2015
More innovations to come for the future
Always Innovating hasn't stopped here: we have multiple innovations in our labs, and we think that they will similarly shake the consumer electronics market for 2014 and beyond. Be part of our prefered partners and get a pick at the innovations that will do the headlines of tomorrow, the ones that you will see at the next CES!